Museum with snow
2021.1.26
There were many cold days and there were days when it snowed, but on the 24th, there was the most snowfall of the season.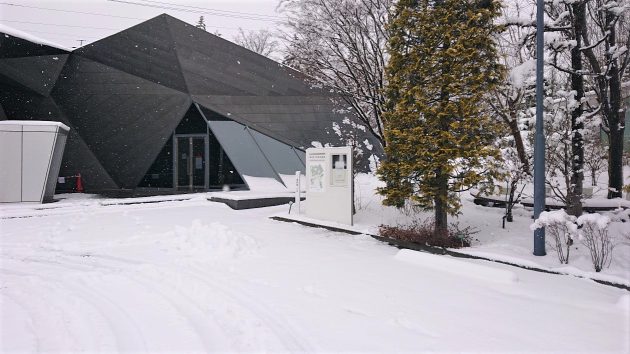 It began to snow on the 23rd, and the area turned white in no time. It continued to snow until the 24th, and more than 15 cm was piled up.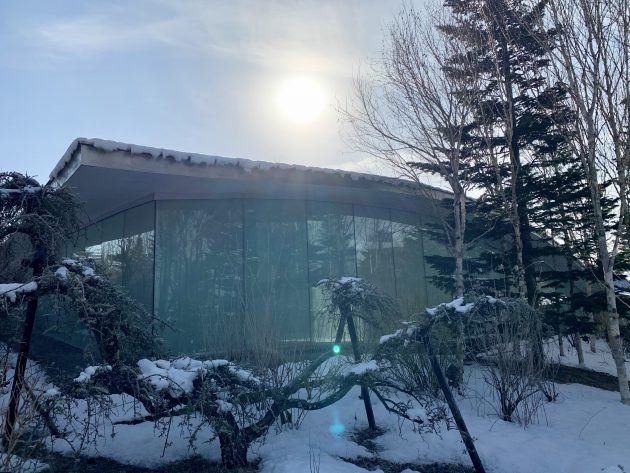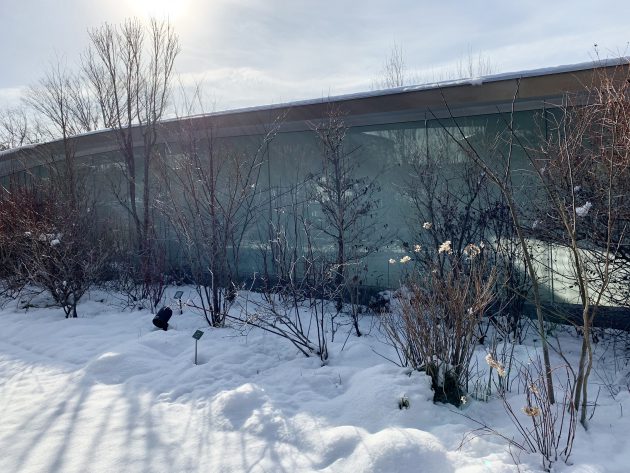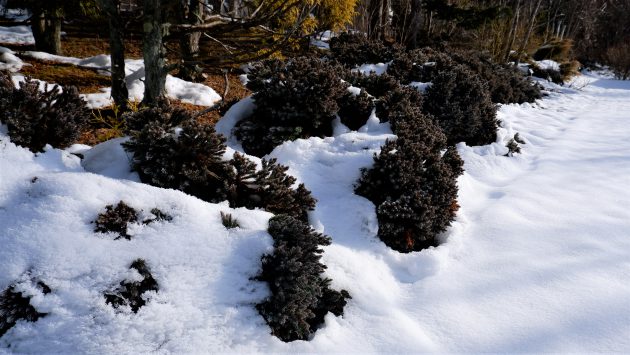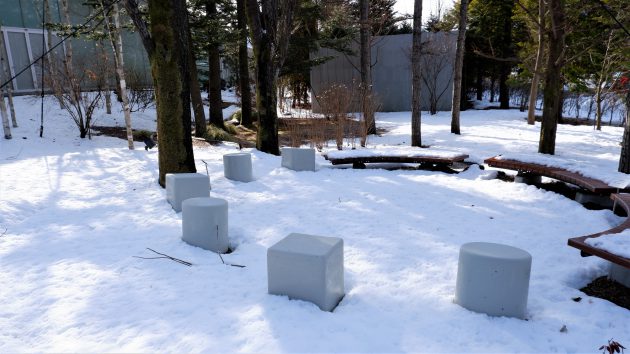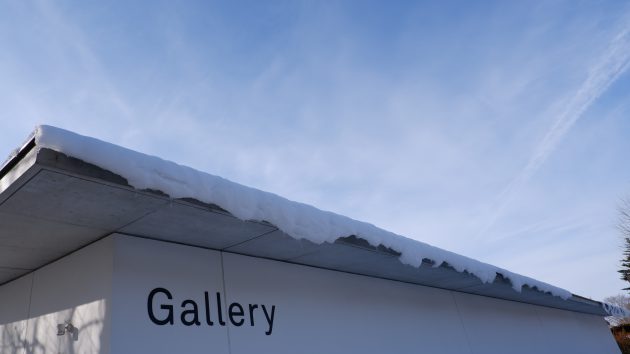 Even now, two days later, the white scenery is still spreading. The garden of the Karuizawa Senju Museum is also covered with snow.