"Karuizawa Senju Museum 10 Years of Trajectory Exhibition" will be held until December 25th 🦌
2021.12.6
❄ Winter has come to the color leaf garden ❣
The number of mornings when the temperature drops below 0 ° C is increasing.
If you think it's cold, there are frost columns everywhere on the premises of the museum!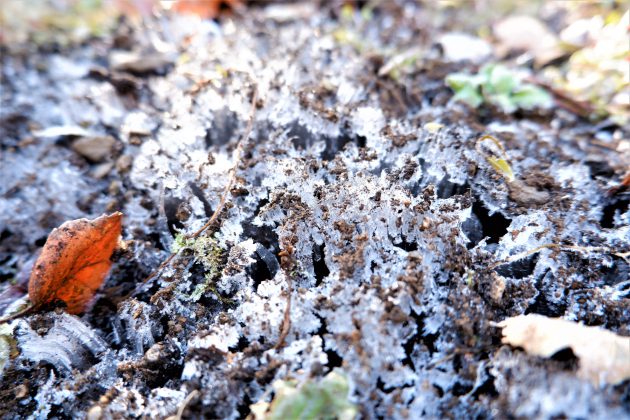 The size of the frost columns varies from small to long, over 5 cm. If you step on it without knowing it, you will feel a crunchy feel from the soles of your shoes! !! I see children enjoying stepping on the frost columns, but this crunchy feel … adults may be addicted to it!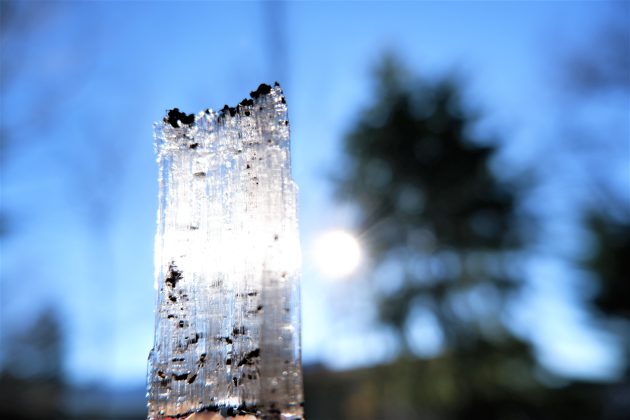 Under the clear winter blue sky, when you hold it over the sun, it glitters. Forget the coldness of your fingers … I just find it.
As winter arrives, Mt. Asama can be seen in the distance from among the trees that have lost their leaves. It's difficult to see it while the leaves are thick, but it seems that there are clouds near the top of the mountain. You can also see that it is slightly whitened by snow.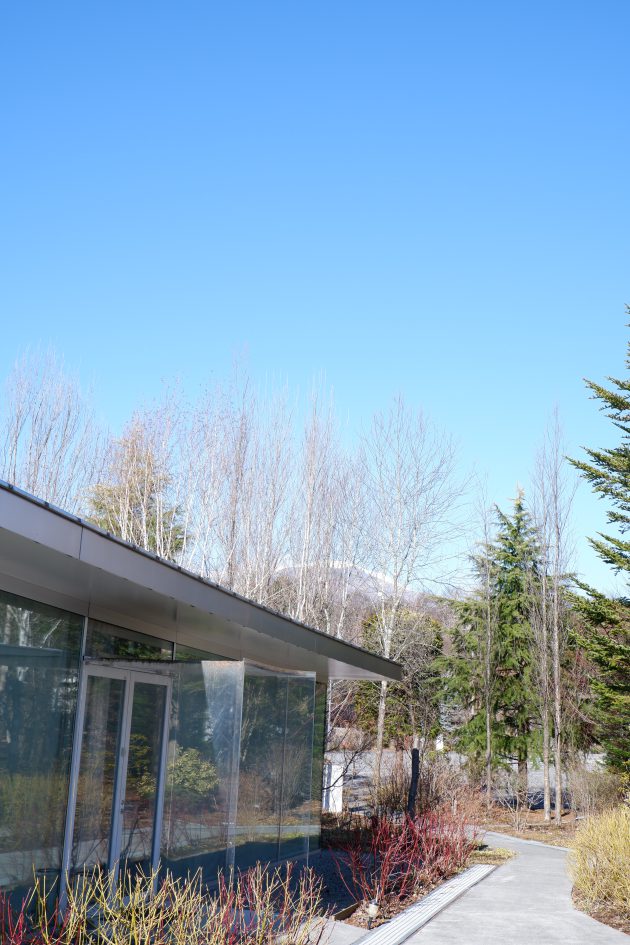 When you come to the museum, why not enjoy the clear winter and clear air in the Color Leaf Garden. Don't forget to bring a warm meal when you go out!
There are only a few places left this year. The 2021 Karuizawa Senju Museum will be open until December 25th. The Karuizawa Senju Museum is currently holding the "Karuizawa Senju Museum 10 Years of Trajectory Exhibition". We look forward to welcoming you.