Original product. * 10th anniversary *.
2021.3.12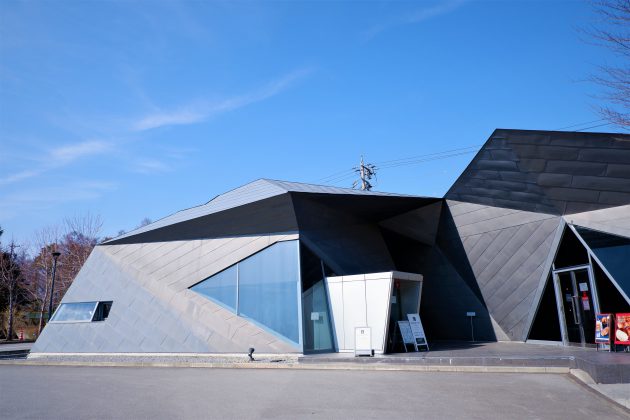 At the Hiroshi Senju Museum Karuizawa, which is celebrating its 10th anniversary this year, we are selling a new design of the previously sold products.
〖Introduction of" 10th Anniversary Original Products "from the Museum Shop〗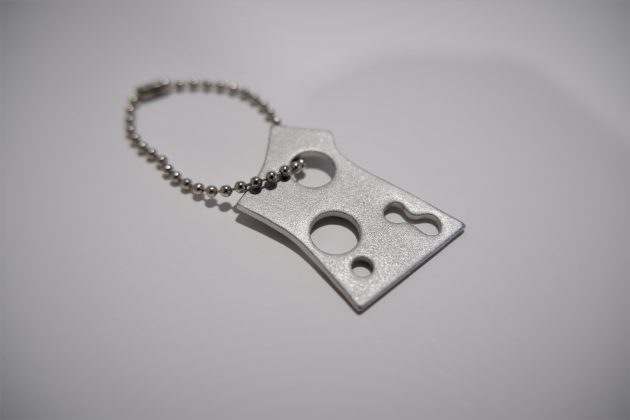 ◆ Museum forme key chain ¥ 800 (tax included)
A key chain with the shape of this museum as a motif. The design of the courtyard is also shaped.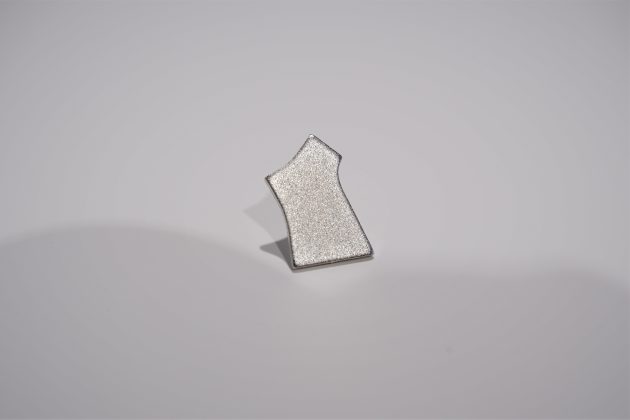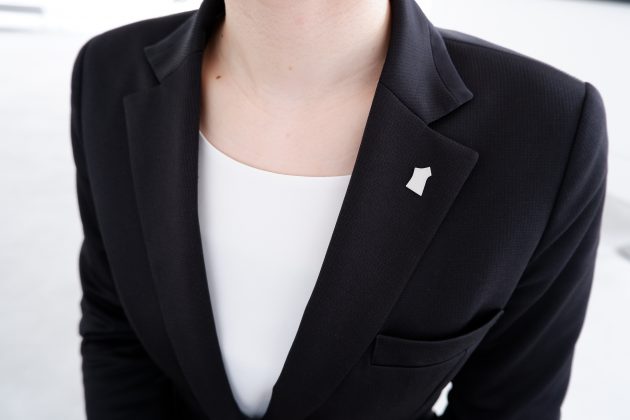 This pin badge also uses the shape of this museum as a motif.
◆ Museum Forme Pin Batch ¥ 550 (tax included)
Both the key chain and pin batch used to have a mirror finish, but have been improved to a sandblast finish. It is hard to be scratched and has an increased sense of quality. There is no doubt that this stylish item will be an accent if you attach it to your item. It is a simple design that anyone can wear without getting tired of it.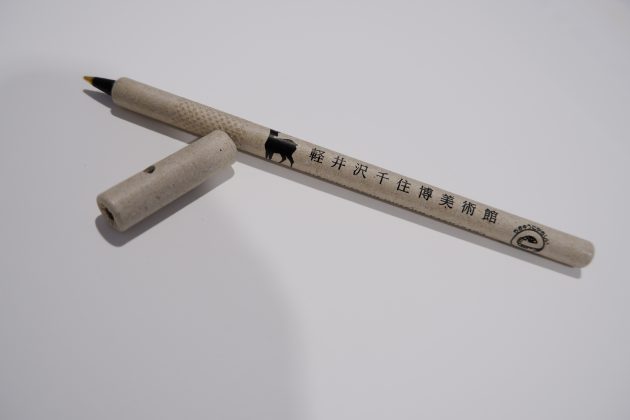 Eco Pen ¥ 180 (tax included)
Very easy to use eco pen. The design has changed a little from before, and the silhouette of "deer", which appears in many works by Hiroshi Senju, has been added as a wonderful point.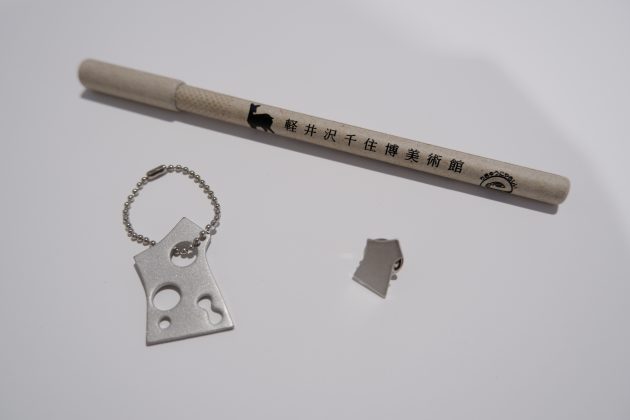 Popular products from the past have become more attractive and reappear. Please buy it as a memory of your trip to Karuizawa or a memory of visiting the Karuizawa Senju Museum. This item is also recommended as a souvenir.
《This product is limited to museum shops. It can be purchased only at the store. 》