Seasonal change * Color leaf garden at the end of autumn *
2020.11.20
There are warm days during the day, but the autumn leaves are coming to an end, and the mornings and evenings get cold, so I feel that winter is not far away.
In the color leaf garden, [Ophiopogonplaniscapus'Nigrescens'] has black fruits.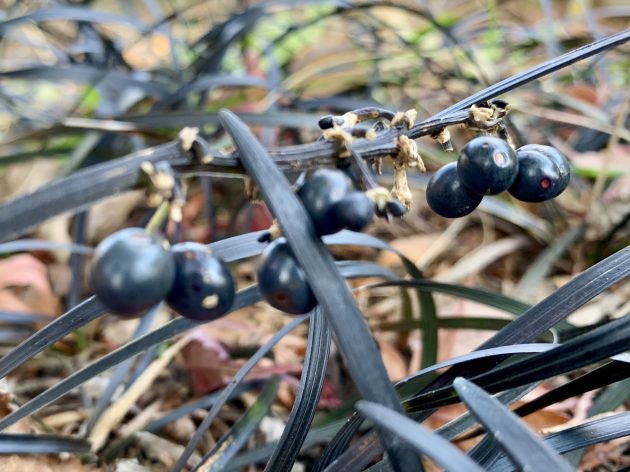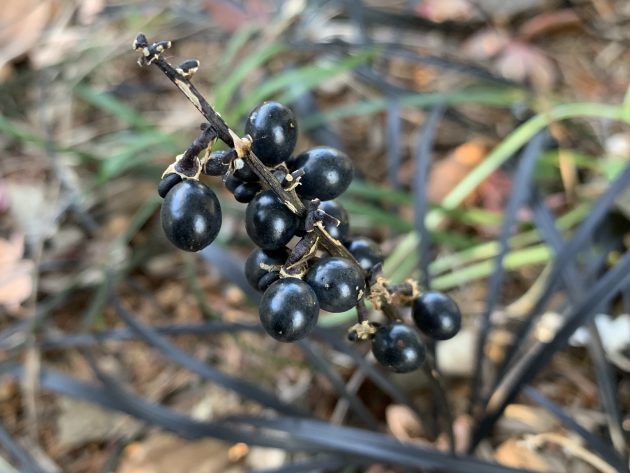 A major feature is the black leaves, which are rare for plants. A plant that creates a modern atmosphere in the garden. It had cute flowers in the summer, but in the fall it had the same black fruits as the leaves. The shiny black fruits and elongated leaves create a unique charm.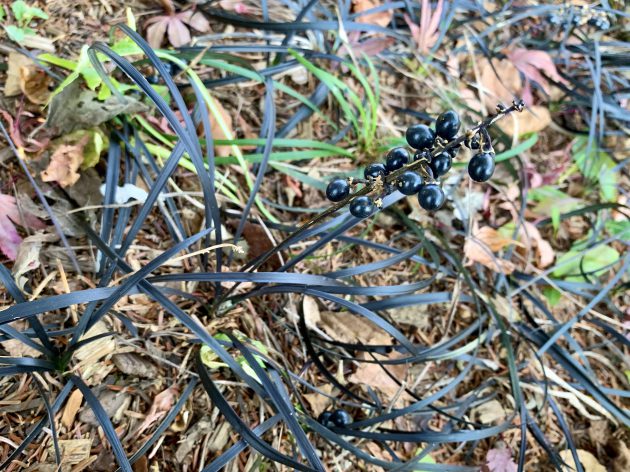 [Japanese maple] Fallen leaves were spread on the ground. It's like a beautiful natural carpet.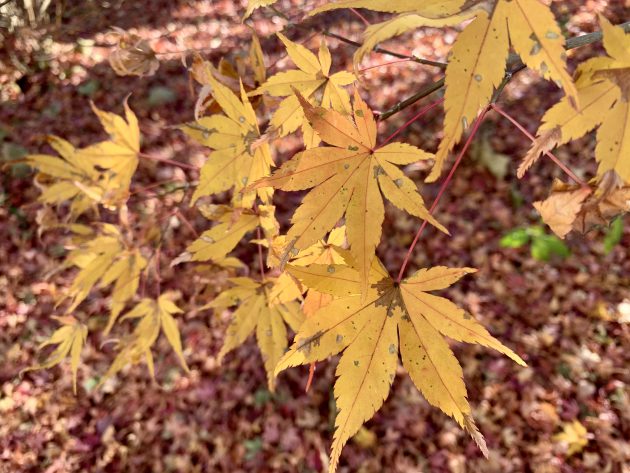 Deciduous trees have begun to prepare for the winter, dropping their leaves to survive the harsh winter. From the gaps between the trees, you can see the scenery on the other side, which was hidden until now, and the branches pruned for spring, the atmosphere of the garden changes completely.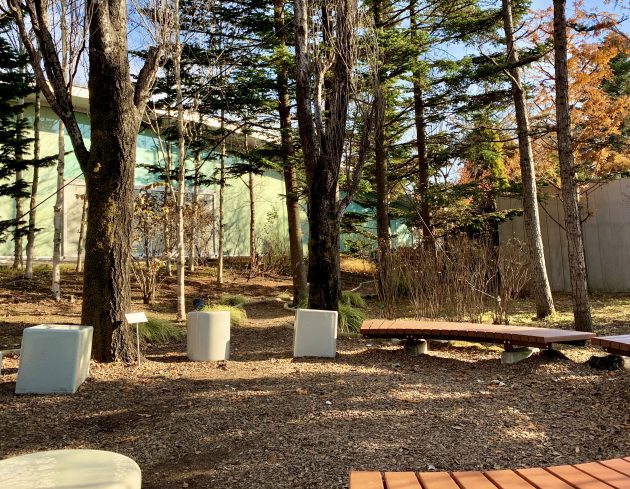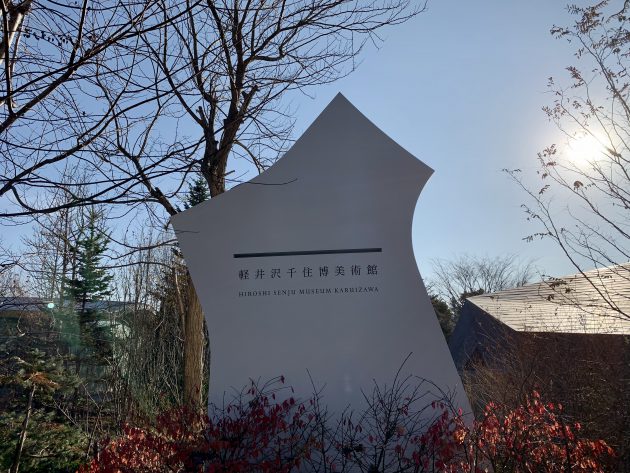 The garden of the Karuizawa Senju Museum is also preparing for winter. Are you guys ready for winter? It's the turn of the season, so please be careful about changes in your physical condition.