A fantastic museum surrounded by light ☽ *.
2020.11.27
The sunset time has become very early, and the night has become a long season.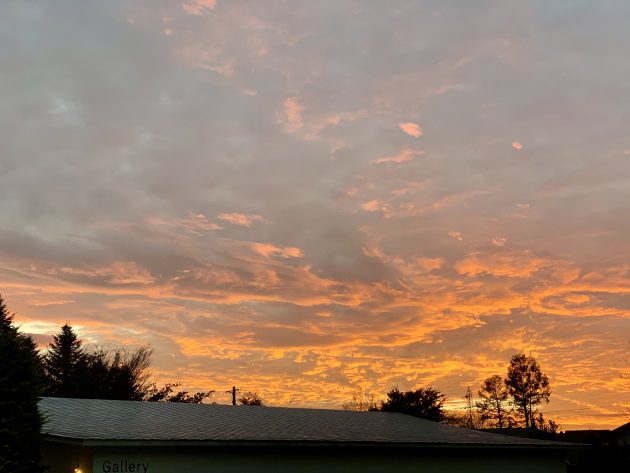 The sky was dyed orange. By the time the museum closes after dusk, the area is already dim and the atmosphere is completely different from the daytime.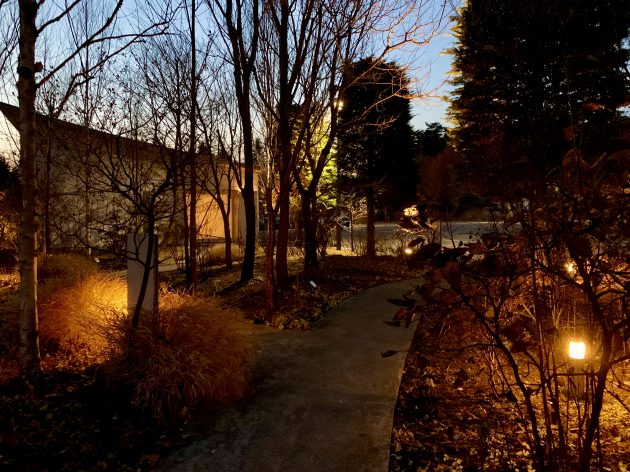 Illuminated color leaf garden and museum shop. Illuminated by soft light, it looks different from daytime. It is a scene unique to this time when the sunset is early.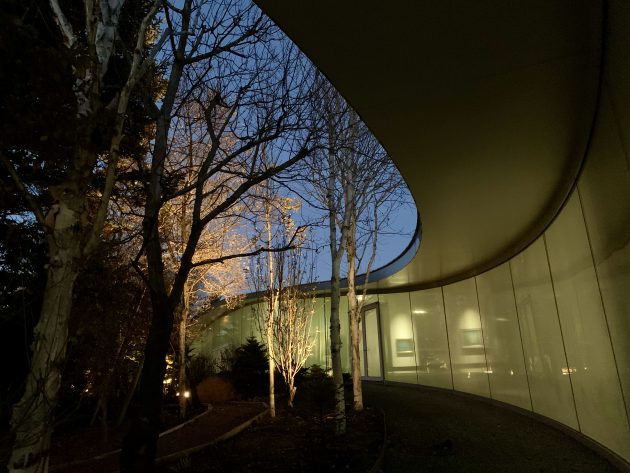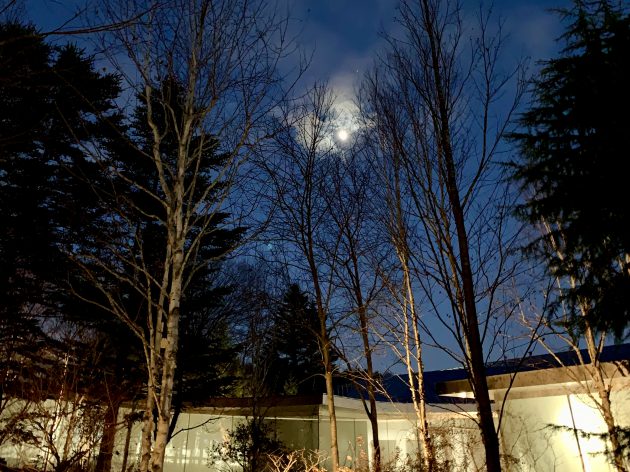 A lighted museum. Taken from the outside.
Recently, the museum is lit around 16:00. The attraction of this museum is that you can appreciate art in natural light, but the museum with lights is also attractive. It will be a very fantastic space, and you may see the works and buildings as different.
In 2020, the Karuizawa Senju Museum will be open until December 25th, which is one month left. Please come to the Karuizawa Senju Museum, which changes its expression depending on the season, time of day, weather, etc.