Summer visitors
2020.8.13
Butterflies came to play again this year. It is a landscape often seen at this time.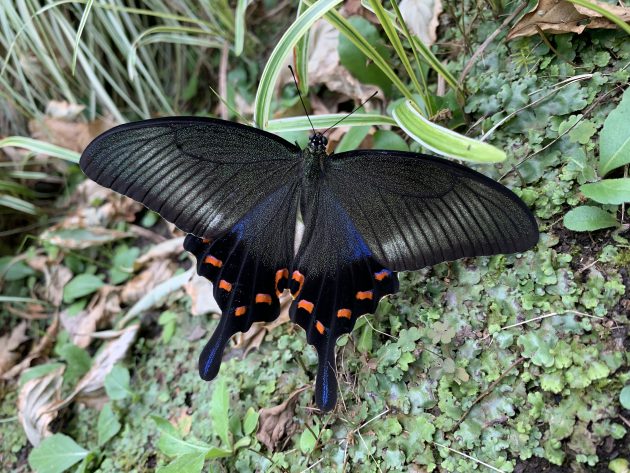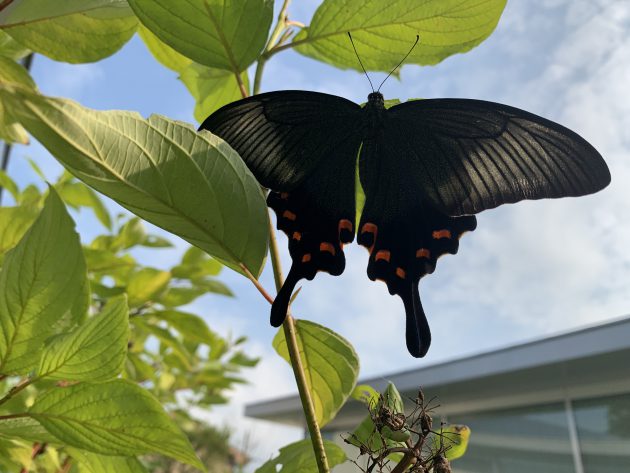 It is a big black swallowtail butterfly. When the wings are fluttered, it shines in blue-green, and the figure fluttering gracefully is beautiful.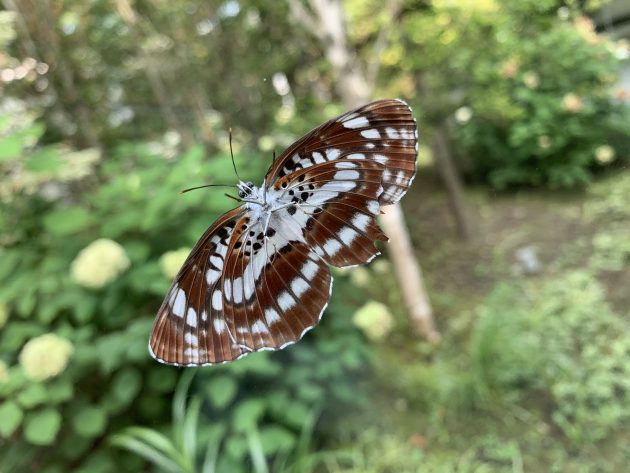 Butterflies with black spots on the back of the wings. The butterfly flaps its wings several times and then glides like a glider.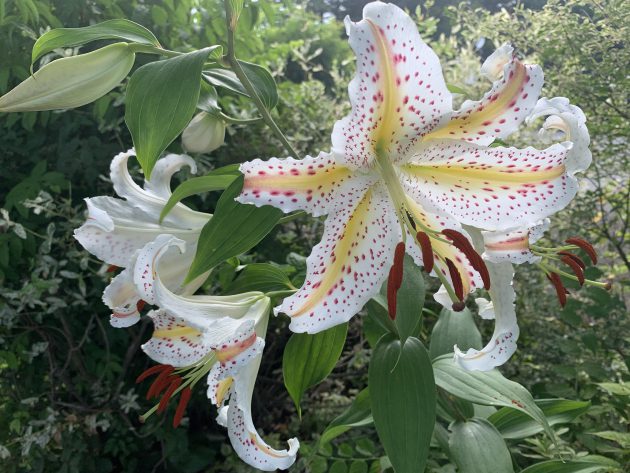 A lily that makes large flowers bloom. A vivid yellow and red color stand out against the white, giving off its presence.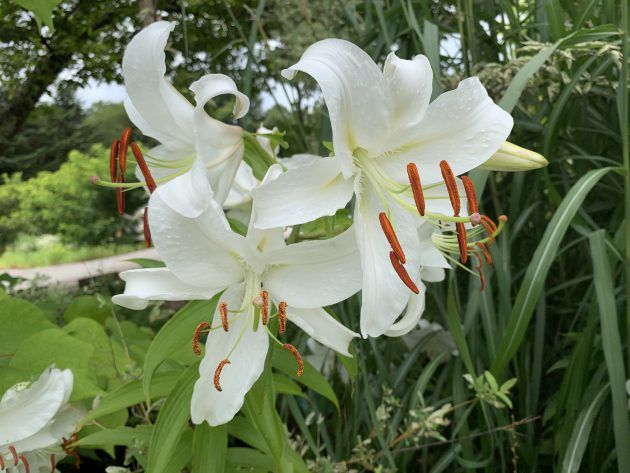 A white lily that blooms gracefully. Dazzling white petals shine very against the green background.
Here you can see different views of butterflies, insects and flowers every time you come. Find a wonderful encounter in Karuizawa, which is rich in nature, and in the garden of the museum, which is full of greenery.
The heat wave continues in Karuizawa, which is said to be a summer resort. A mask is required at the museum, but please be careful about heat stroke.